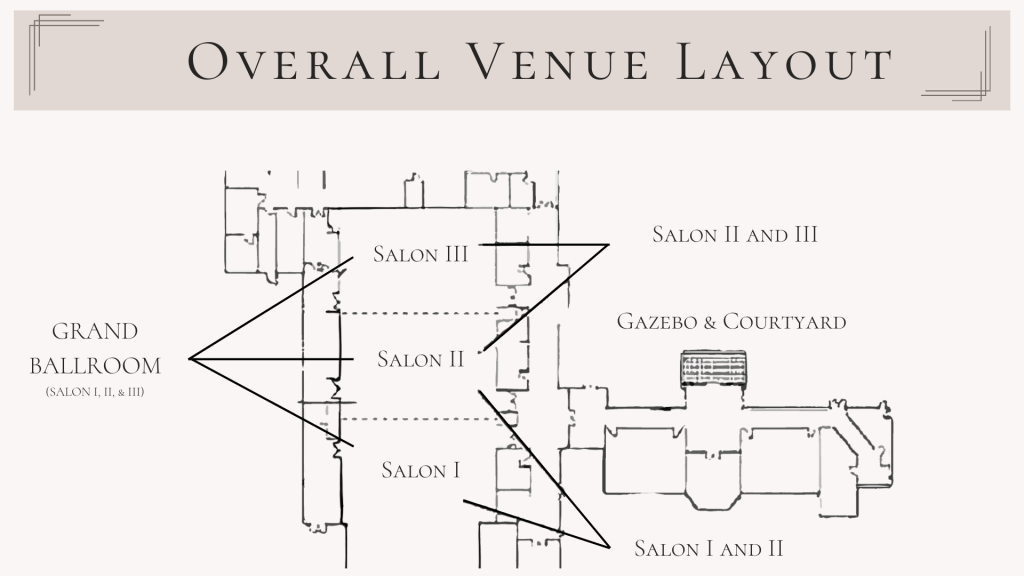 Large and lavish or warm and intimate, our facilities have been adorned with an elegant décor sure to dazzle your guests. From the moment you enter the resort, take in the grounds, embellished year-round by the most beautiful, flourishing landscape designs. Our professional groundskeepers take great pride in every detail that goes into preparing the entire resort for your arrival and event.
We happily accommodate weddings for up to 450 of the most important people in your lives. As a year-round wedding venue, we are delighted to host your wedding ceremony and reception in many different settings. Flourishing Springtime Blossoms, Summer Garden Party, Autumn Bliss, Winter Wonderland, and Italian Bistro are only a small selection of seasonal themes we are able to offer to celebrations of all sizes.
Our venues will provide the foundation to make your wedding spectacular.
The Grand Ballroom: Optionally divided into 3 separate salons.
The Gazebo: A picturesque, fairytale ceremony backdrop.
The Courtyard: A formal garden party setting, capable of hosting prestigious celebrations and joyful festivities.
Swan Lake Resort is also capable of summer outdoor parties for up to 400 guests, utilizing our award-winning golf course as the platform for the most elegant of celebrations.