Full-Service Catering
If you are in need of catering, our full-service kitchen and banquet staff will prepare and serve outstanding meals and tempting treats. So relax, we will keep everyone satisfied during your event. Swan Lake Resort's culinary team has developed diverse banquet and restaurant menus that will fit your budget.
On-Site Restaurants
There are also two restaurants on the resort property. Swan Lake Chophouseinfo available on the Dickies restaurant page offers a unique dining experience for fun-loving sophisticated souls and Putter's Bar & Grille info available on our Putter's bar and grille page offers a fun and relaxed atmosphere with all your favorite pub style food to enjoy after a long day of meetings.

Overlooking a beautifully landscaped pond and waterfall along with several fairways of 2018 Indiana Golf Course of the Year, Swan Lake Chophouse provides a unique casual dining experience for fun-loving sophisticated souls.
Swan Lake Chophouse promises to be a casual, fun dining experience. Open for dinner Tuesday – Saturday , our culinary team is ready to create an entrée that you are sure to enjoy. Our menu features a modern twist to American classics with variety of freshly made pasta dishes, fresh seafood, beef selections, in house smoked Baby Back Ribs, an awesome app selection, great sandwiches and the best burger in Marshall County. With our extensive menu, there is sure to be something for everyone's palate. We invite you to visit the Swan Lake Chophouse and have fun with food…as you are supposed to.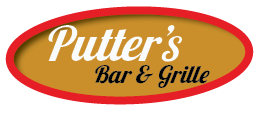 Putter's Bar & Grille is a great casual place to hang out after a round of golf or a long day of meetings. Adorned with the essential beer taps, pub style menu Billiard's Table and large HDTVs, you will find the current must-see game or match ready for you to watch with other eager sports enthusiasts. Learn more… on our Putter's Bar & Grille page