1930s – 1940s
It is hard to believe, but in the 1940s, the Swan Lake Resort and Convention Center was a prosperous family-owned chicken farm. Twenty years later, when golfers played the original course, they were thinking of a different kind of "birdie." The third hole was built around a chicken coop. The maintenance building was one of the larger coops. The sand trap for the 18th hole was over a buried silo. When the sand blew out, you could ground your club on the top of what was the granary. When it rained, you'd have to hold your breath! The smell was awful. Ron Swanson, founder and former owner of the facility, used chicken manure to fertilize the course. Roy grew up just outside of Grovertown. After graduation from Grovertown High School in 1936, he went off to Purdue University, where, in 1940, he earned a degree in agriculture. When he came home from West Lafayette, Ind., his father gave him a 100-acre chicken farm on the Plymouth-LaPorte Trail in Polk Township. Shortly afterward, he and Emily Waclaw were married and settled down to raise a family and hundreds of chickens. The business flourished. By 1945, The couple had purchased 50 more acres, added 15 poultry buildings and eight incubators, and employed as many as 20 workers during the peak seasons.
1960s
On a promotional poultry trip to Illinois. Roy struck up a conversation with another farmer, who mentioned how he had built a couple of golf holes on his property so the family could play together. Roy wasn't a golfer, but he thought that sounded like a pretty good idea. He contacted Al Humphrey, a local golf course architect, to do the project. Humphrey, according to Roy's daughter Lynette, told her dad that two holes were not practical and that he should think about building a nine-hole, par-3 facility and open it up to the public. It was a stroke of genius.
In the 1960s, the independent poultry business was going through a number of changes due to disease and production concerns. Roy, always a visionary, changed with it.
"The game of golf was thriving. Chickens were not."
The family was trying to think of a goodfamly was trying to think or a good name for the golf course. "I figured that since I had built the lakes on the property that the name should reflect all of our hard work; said Swanson Poultry Farm became the Swan Lake Golf Club. The swan had laid a golden egg.
1970s
Roy met with Sam Carmichael, a professional golfer who was also coach, of the Indiana University women's golf team. Carmichael taught at a golf camp in Rochester. A deal was struck. Roy offered the Swanson golf course to the camp for its use.
Two years later, the camp was moved permanently to Plymouth. A dining hall, a recreation building, and dorm cottages, many built by Roy and his family with wood gleaned from demolished chicken coops – became the U.S. Golf Academy based at Swan Lake. In 1975, a five-day school was added for women, and more than 200 came that first season. By 1979, a program for both men and women reached a peak attendance of more than 4,000 golfers during one year. They came from all over the country. It was a family affair. Roy's son, Roger, became the director, and Lynette operated the pro shop. Felicia's husband, Mark Batman, joined the staff in a management position. Roy tended the grounds, trimmed the bushes, and moved boulders into position. He built many fieldstone structures and generally could be seen in his straw farmer's hat all over the place. He did everything but play golf.
1980s – 2000s
During the next 15 years, there were extensive course renovations, and, in 2000, the Swanson family sold the Swan Lake Resort, including the academy, to Richard Klingler and Phil Lewallen. Other additions have been made since. There are now two 18-hole golf courses, four log cabins, and all new fairway villas. Roy retired to Argos with his second wife, Dorothy Powers Swanson. Emily Swanson died in 1979. Thanks to the farsightedness of Roy Swanson, the long-ago chicken farm has become a jewel of the Midwest.
– Ida Chipman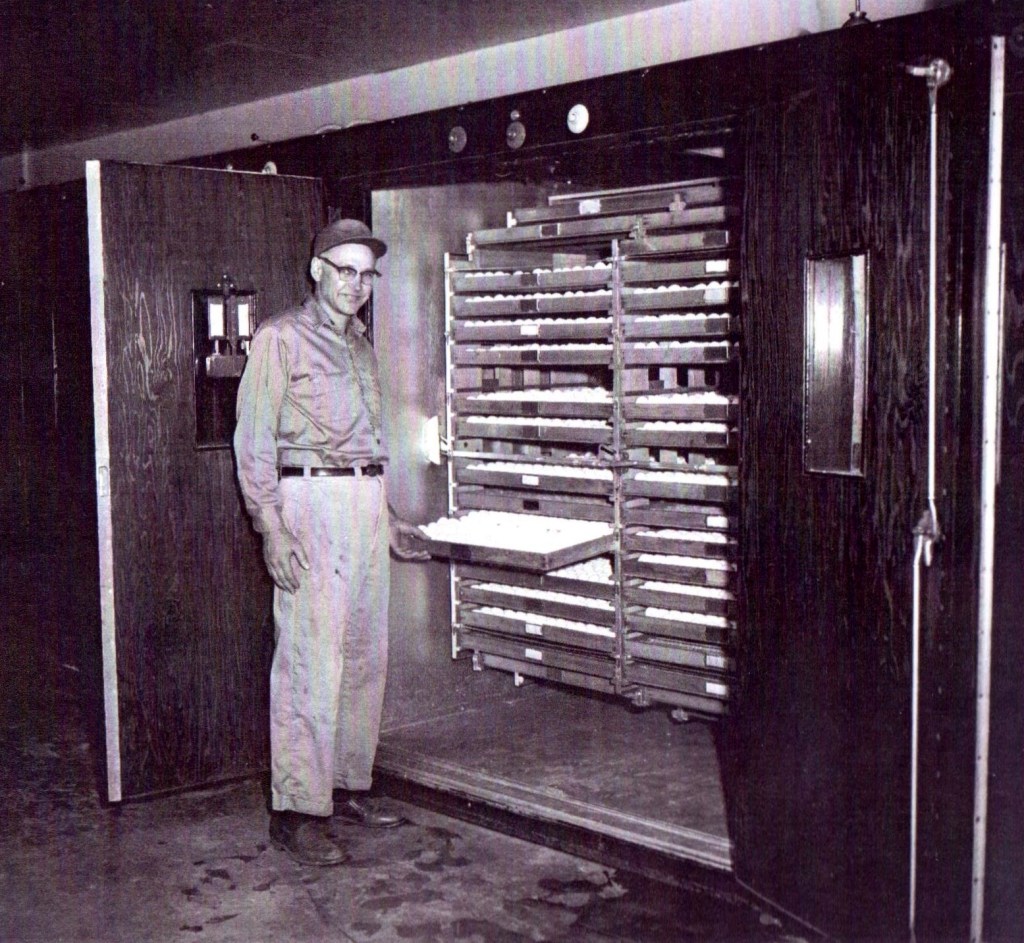 Swan Lake Resort
If you have any questions about us, feel free to reach out anytime!