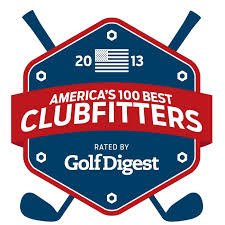 Characteristics of Properly Fit Equipment
The key to scoring better is certainly a better golf swing. However, proper or improper fit equipment can make a substantial difference in reaching your potential.
Get a properly fit putter to your body and posture to help with getting that true roll.
Understand the importance of having the correct wedge lofts and bounces for the individual player, course conditions distances, and shot shaping requirements.
Get the right transition from Hybrid to Iron and fill in any gaps in yardages that can lead to extra shots.
Get the perfect length, lie angle, grip, and shaft in your irons to maximize pin seeking.
Learn how the perfect ball can help you maximize distance, backspin, and sidespin.
Dial in that Driver Fit by optimizing the highest possible ball speed, optimum launch angle and angle of descent, with optimum spin rates to help you reach your maximum bombing potential.
The Academy has the ability through our suppliers to find the perfect shaft and head combination of any club to achieve these goals.
Custom Club Fitting
Fitting sessions done by certified PGA Professionals using dynamic fitting and FlightScope launch monitor; maximizing the perfect fit and verifying personal specifications.
Custom Club Fitting
Fitting Cost
Rebate if Clubs Purchased
at Swan Lake Resort
Full Bag Fitting (2 Sessions)
$420.00
$210.00
Woods
$150.00
$75.00
Iron and Hybrids
$150.00
$75.00
Wedges
$90.00
$45.00
Putter
$50.00
$25.00
Full Bag Junior Fit
$50.00
$25.00
10% Swan Lake Resort Member Discount on Fitting Fees and Club Purchases
All Fitting Fees are due at the time of Fitting
Current Fitting Carts Available
To find out more about the manufacturers, you can click on the logo to go to their website.