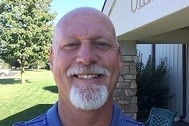 John Ericsson, PGA
Director of Instruction
John's career in golf has covered over three decades, including the last four seasons here at Swan Lake Resort. A graduate of Gannon University in Erie, PA, with a degree in Business administration, John traveled south to Texas and began his career at the Four Seasons Resort Dallas, Home of the Byron Nelson Golf Classic. After three seasons as an assistant professional, he was promoted to Head Golf Professional at twenty-eight.
Read More
During his time in Dallas, John had the privilege to be acquainted with one of the all-time greats of golf, Byron Nelson. "Mr. Nelson was one of the finest gentlemen I have ever encountered. He was humble and personable, free with his advice, and had never met a stranger. One of a kind." Mr. Nelson held court occasionally with the golf staff regarding the golf swing, the changes in equipment, courses, and instruction that helped build the foundation of John's knowledge. For the next twenty years, John held the head professional/general manager position at several of the finest clubs in the Dallas, Fort Worth area. These included Iron Horse G.C., Oakmont C.C., and Riverchase G.C. Before moving north to Indiana, he was the head professional at Riverplace C.C. in Austin, Texas.
Over his career in teaching golf, John has hosted or assisted with clinics of notable teachers, including Dr. Gary Wiren, Mike Adams, Ken Venturi, and Byron Nelson. In addition to players Jerry Pate, Miller Barber, Don January, and long drive immortals Art Sellinger and Mike Dunaway. "All quality instructors want to prepare their students for the challenges they will face on the golf course during a round. Swan Lake Resort facilities offer some of the finest that I've seen in a long time". "Our short game (100 yards and in) area is fantastic. Students can simulate just about any type of shot they would be presented with on the golf course. That type of learning is the most valuable and is retained the longest."
John's approach to teaching is student-centric, favoring a flexible method that helps students become aware of their strengths and utilize them to their advantage. In addition, John believes that everyone is good at learning because it is what humans do best. "Learning golf is a process built on what the individual already knows; with that as a reference, learning becomes natural again."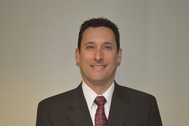 Chad Hutsell, PGA
Director of Golf
Education:
Butler University, 1994
Bachelor of Science Degree in Marketing
Read More
Previous Employment:
The Course at Aberdeen – Valparaiso, IN
Plymouth Country Club – Plymouth, IN
Highland Golf and Country Club – Indianapolis, IN
Family:
Wife Emily and Son Nate
Date Elected to PGA Membership:
February 1998
What's In The Bag:
Driver: Callaway Epic
Fairway Woods: Callaway Epic 3 & 5 Wood
Hybrid: Callaway Apex 3 Hybrid
Irons: Callaway Apex Pro Crombo 4-PW
Wedges: Mack Daddy Forged 56 and 60 Degree
Putter: Odyssey Works #1
Ball: Callaway Chrome Soft X
Shot Shape:
Prefer a lower ball flight moving right to left.
Favorite Team:
Indianapolis Colts
Favorite Golfers:
Tiger Woods, Jason Day and Jordan Spieth
Hobbies:
Ford Mustang enthusiast, watching Motorsports with my son, woodworking and learning to play guitar.
Ryan Steele, PGA
Head Golf Professional
Education:
Methodist College, 2004
Major in Business Administration and Marketing with a concentration in Professional Golf Management
Read More
Previous Employment:
First Assistant Golf Professional at Hillcrest Golf and Country Club – Batesville, IN
PGA Golf Management University Coordinator at PGA of America – Palm Beach Gardens, FL
First Assistant Golf Professional at Harrison Lake Country Club – Columbus, IN
Family:
Wife: Kara, Son: Micah, and Daughter: Joanna
Date Elected to PGA Membership:
May 2008
What's In The Bag:
Driver: Callaway Rogue Sub Zero
Fairway Wood: Callaway Rogue Sub Zero 3 Wood
Hybrids: Callaway Apex 3 Hybrid
Irons: Callaway X Forged UT 4 Iron, Callaway X Forged 5-PW
Wedges: Callaway Mack Daddy 4 50/56/60 Matte Black
Putter: Odyssey O-Works V-Line Fang CH
Ball: Callaway Chrome Soft X
Shot Shape:
Slight Fade off the Tee a slight draw into green
Favorite Team:
Indiana Hoosiers & Chicago Cubs
Favorite Golfers:
Geoff Ogilvy, JB Holmes, and Jordan Speith
Hobbies:
Reading and Watching Movies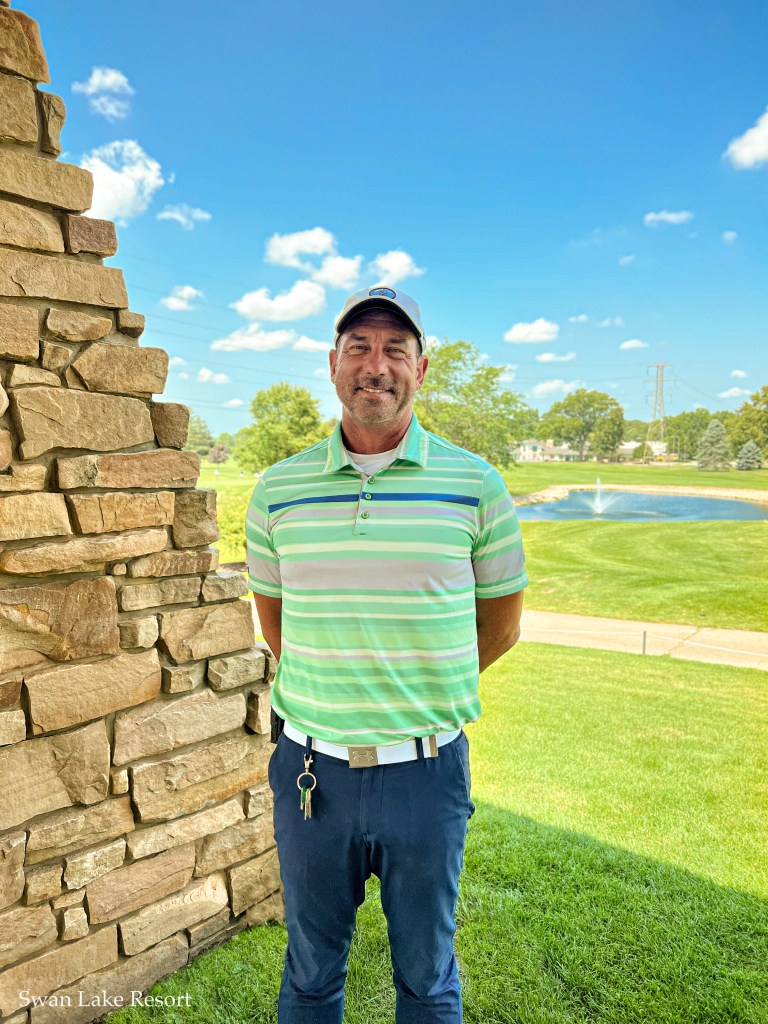 Matt Kay, Assistant Golf Professional
Meet Matt Kay, our Assistant Golf Professional at Swan Lake Resort since March 2023. His journey with golf began at age five, sharing the sport with his father and more recently with the entire family including his wife and daughter. With a wealth of experience and a true passion for golf, Matt is dedicated to his role and to Swan Lake Resort.
Matt lives in Logansport, Indiana, and travels over an hour to work. Matt takes pride in guiding the Junior Golf League along with John Ericsson and delivering exceptional lessons for golfers of all ages. His patient and insightful teaching style has earned him a reputation for excellence as an instructor. On June 29, at Fox Prairie Golf Course in Noblesville, Matt passed the PGA Playability Golf Test or PAT, highlighting his expertise in the sport. Matt has become a valuable asset to our team with his knowledge, experience, and genuine love for the game.
Family:
Wife Stephanie and daughter Sophia. Sophia also works here at Swan Lake on the cart Staff.
What's In The Bag:
Driver: TaylorMade Stealth 2 Plus 8.0 with HZRDUS Green X Flex Shaft
Fairway Wood: TaylorMade Stealth 2 Plus 3wd
Hybrid: TaylorMade Stealth 2 3 Hybrid
Irons: TaylorMade P770
Wedges: TaylorMade MG3 50, 56 and 60
Putter: TaylorMade Spider Tour Red
Ball: TaylorMade TP5
Shot Shape: Power fade off the tee and baby draw into the green
Favorite Teams: Notre Dame Fighting Irish and the Atlanta Braves
Favorite Golfers:  Tiger Woods, Xander Schauffele and Patrick Cantlay
Hobbies: Sports of all kinds, working out at the gym, fishing, Porsche cars
Matt Hovermale, PGA
General Manager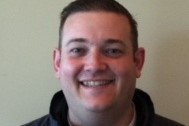 Matt Hovermale has worked in the hospitality industry his entire career while also focusing on Golf Operations. He majored in Business Administration and Management from Trine Unversity. Matt has had various positions in his ten years at Swan Lake Resort, including Assistant General Manager from 2014 to 2020. In May 2020, Matt and his wife, Kristin, and two other partners purchased Swan Lake Resort. Matt and the team are excited about the future.
Read More
Family:
Wife, Kristen along with two dogs Ferris and Bueller
Date Elected to PGA Membership:
April 2009
What's In The Bag:
Driver: TaylorMade SIM2 Max
Hybrids: TaylorMade SIM2 Rescue 2, 3, & 4
Irons: TaylorMade P790 Irons (6-AW)
Wedges: TaylorMade Hi-Toe Raw Wedge 50, 54, and 58 degree
Putter: Odyssey Versa 330 Mallet White
Ball: TaylorMade TP5